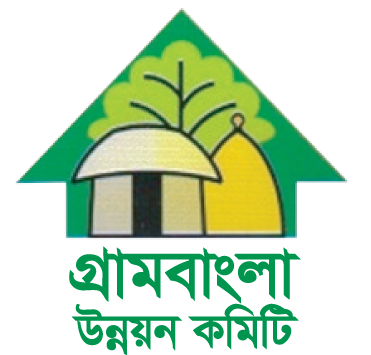 Position: Research Assistant
History of Grambangla Unnayan Committee :
GrambanglaUnnayan Committee (GUC), a non-profit, non-political and non-governmental organization. GrambabanglaUnnayan Committee was established on March 05, 1993. A group of development activists established this organization under the leadership of A K M Maksud, a researcher, and social entrepreneur. GrambabanglaUnnayan Committee works for facilitating inclusion of the excluded communities in development opportunities. GrambabanglaUnnayan Committee work in the fields of primary education, early childhood development and care, daycare, primary health care, technical and vocational education and training, sustainable livelihood and decent work for the urban informal sector workers, tobacco control, advocacy for establishing rights of the marginalized communities etc.
Legal Entity :
In order to conduct social and developmental activities GrambanglaUnnayan Committee (GUC) was registered under the Department of Social Service, Ministry of Social Welfare; Department of Youth Development and it is also registered with the NGO Affairs Bureau, Prime Minister's Office of the Government of the People's Republic of Bangladesh.
Mission :
Our mission is "To work with poor and excluded community to eradicate poverty and injustice.
Vision :
A society without hunger, poverty, exploitation, and injustice in which every person enjoys their right to a life with dignity.
Vacancies : 04
Job Responsibilities :
Collect data through one-to-one interview, focus group discussion, participatory assessment tools and techniques, observation etc.
Review of secondary data sources.
Assist to design both qualitative & quantitative data collection tools.
Assist in qualitative & quantitative data analysis.
Assist in quantitative and qualitative data processing.
Help design and conduct study and write reports.
Assist to develop/prepare research concept note ,EoI, research proposal and social development project proposals.
Work with consultants/Program Managers to design, develop and implement social development projects/social research projects/participatory action research projects.
Any other jobs given by the organization time to time.
Academic Qualifications :
Graduation from any reputed university/college preferably in Sociology/Economics /Development Studies/Anthropology/Social Work/Statistics/English literature/Bangla literature/History or any other relevant field.
Experience Required :
No prior work experience is required, but keen interest to work in social research and social development sector especially with the economically poor, socially excluded and deprived community is inevitable.
Additional Required :
Interest and ability to think for research and action on social problems.
Creative writing skills.
Excellent writing skill both in Bangla and English.
Skilled in using MS Word, MS Excel & MS Power Point.
Have the ability to accomplish tasks in time and with quality.
Salary Range :
Other Benefits :
As per organizational policy.
Job Location:
Mainly in Dhaka,but will have to work in any part of Bangladesh based on assignments.
Or
Send CV to Email: grambangla.bd@gmail.com
Or
Interested candidates are advised to send an application with a complete CV with two references to: grambangla.bd@gmail.com by 10 March 2019. Please mention in the subject line of your email: Research Assistant Only short listed candidates will be invited for the interview. All tests and interview will be held at Grambangla Unnayan Committee, House#93 (1st Floor), Road#1, Mohammadia Housing Society, Mohammadpur, Dhaka We regret to inform that it will not be possible to reply to all the submitted applications.

Application Deadline: 10th MArch 2019